STRUCTURAL COMPONENTS COMPARISON GUIDE – EXCAVATORS
If your company relies on big iron running as productive as possible, then you already understand the value quality attachments make. Excavator digging buckets from FHF Attachments are no exception to this rule. FHF Digging Buckets offer a new Vortex-style design that moves material in a smooth, fluid motion to reduce your cycle time.The lower angled side edges and longer floor profile mean less energy for ground penetration, allowing for huge fuel savings. The Vortex design also features new heel geometry to transition material forward for unloading, while the large mouth opening ensures material falls out with almost no friction and minimal build up.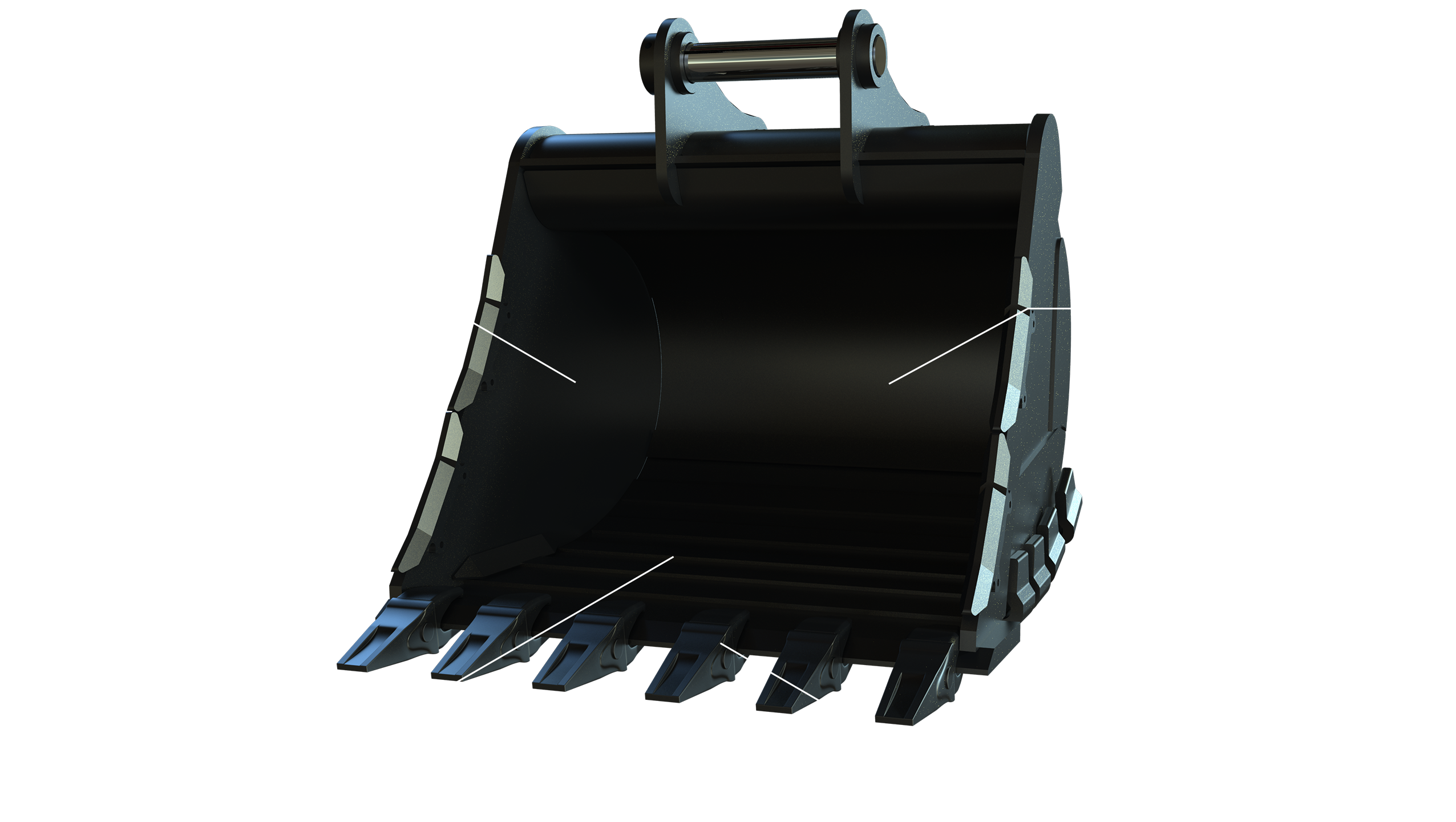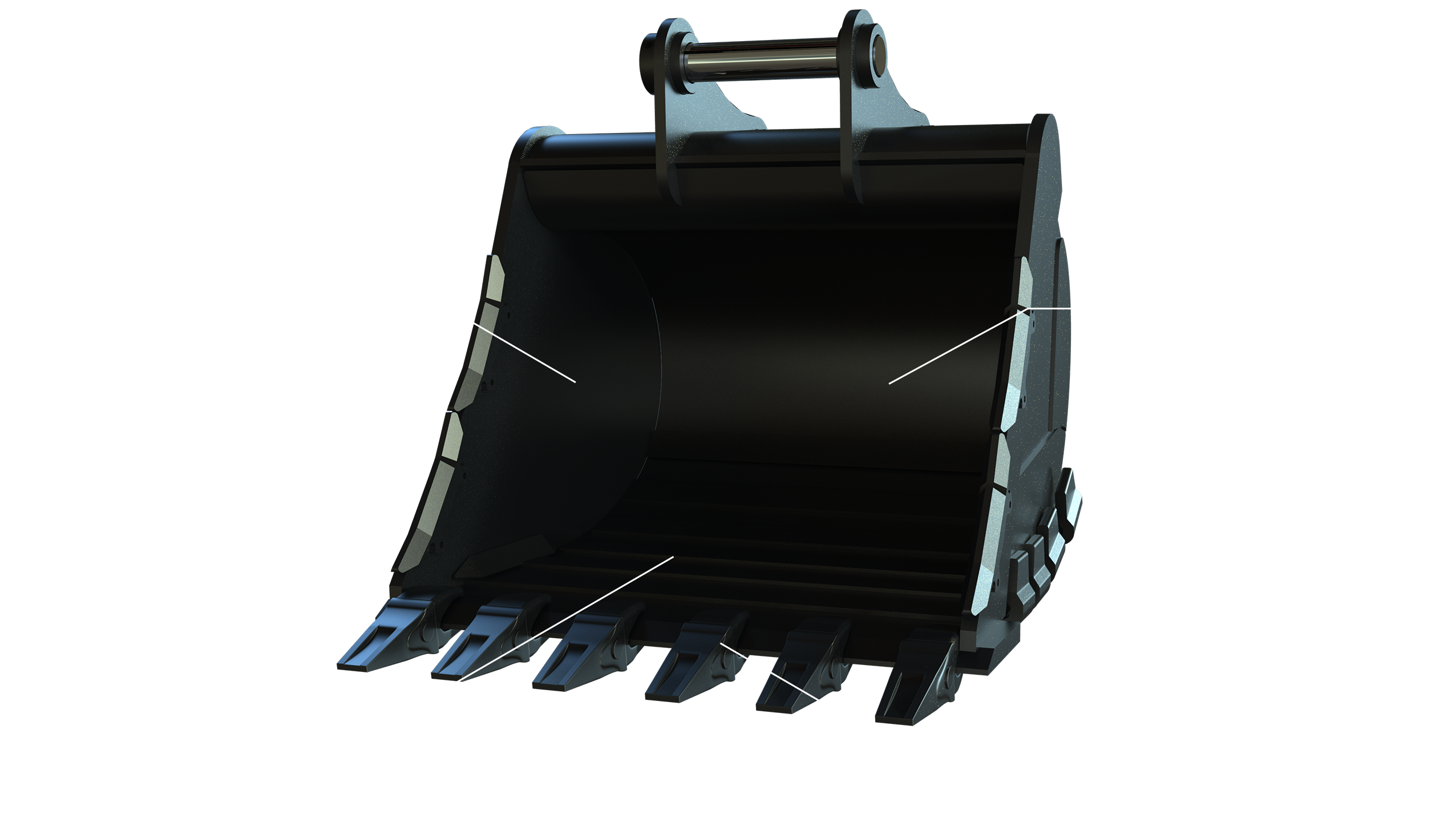 1. Tapered End Walls
By narrowing the width of the bucket's heel, material falls out easier because there is less friction during dumping. This also prevents material from packing into the top of the bucket.
2. Longer Floor
The bucket's longer lip and floor, combined with the open heel and bigger radius, ensures smooth and efficient loading and unloading cycle after cycle, without material getting packed in and trapped at the back of the bucket.
3. Dual Radius
When curling the bucket, dual radius prevents the shell from being dragged against the ground – preventing premature wear.
4. Replaceable Teeth
FHF digging buckets include replaceable teeth with your choice of brand and style.
Heavy Duty Digging Buckets
Applications Include: Top Soil, Sand, Loam, Clay, Gravel, Shale, Limestone, Coal, Frost